Games Like Pokemon for PC [Windows 10, 8, 7 & Mac OS]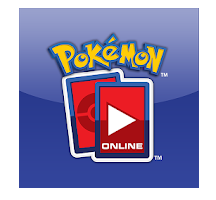 People from all over the world play Pokémon. But now, there are many similar Games Like Pokemon for PC. In this article, you'll get to know about the popular and trending ones. Among thousands of games, there are some new games which have maximum similarities with Pokemon.
These games have followed the base part of Pokemon. The main theme of Pokemon is to collect different creatures and create a battle among the creatures. Based on the themes now, many exciting games are being created. 
Why Choose Games Like Pokemon for PC
Want to play some new games like Pokemon? then you've come to the right place. Pokemon games never go out of style and it is always as popular and trending as it was before. You should choose games like Pokemon as of now, you'll get many variations and choose the best one from them.
In this article, we will discuss some games which will have many similarities with Pokemon. You will be excited to know that all of these games are based on the features of Pokemon. These games are really famous nowadays and very popular all over the world. Now, let's have a look at them. 
More Read: Games Like Terragenesis For PC – Windows 10/8/7 64/32bit, Mac Download
Digimon World: Next Order
The adventure of this game is, the digital world is in despair, Machinedramon is running and chasing after everyone in the world. At this moment, the people of the world need your help and you have to explore this exciting universe to solve a very adventurous mystery. Fateful Digimon companions can be the part of your journey as you can recruit them.
Ni No Kuni: Wrath of the White Witch
In this game, a young boy enters the kingdom to save his mother and you will play the character of the boy. You can train and even recruit other creatures to go on battle with you. These are called 'Familiars'. These kinds of creatures are also in Pokemon and you can compare the effectiveness of creatures between these two games. 
Temtem 
It is basically the upgraded version of pokemon because you will find many similarities. This game is all about training and comforting with the team exactly like it was on pokemon. This game consists of some endgame content to keep players entertained even after completing the campaign.
The new features are, you will get to run over six unique Islands, housing tournaments, 3 mythical teams, various achievements, and cards. These are the upcoming new features of 2021. The most remarkable thing is, this game is available in 7 languages. So, players from all over the world can play this game.
Slime Rancher
Slime Rancher is the story of a young plucky rancher. She sets out a journey for 1000 years away from the earth where she tries to make a living with slimes. There was a variety of different kinds of slimes and which cost different values. 
At first, the slime started to grow and they turned themselves into a very different kind of slime. This is kind of like pokemon because in this game you have to catch everyone like pokemon but you have to catch here everything like slime. 
Monster Hunter stories
This game was developed only for the 3DS at first and a mobile version was also released one year ago. So, you can play this game on your PC by using an emulator. In this game you have to play as a Monster Egg Hunters Monsties at the backbone and supporter of your adventure.
The story basically begins from a village near the forest and the story of three young friends and shining eggs. The house will be burned by a monster and then the hero officially becomes a rider and embarks upon a new adventure into the world of hunters. The new feature is, it has beautiful high-resolution graphics, and a new auto-save feature.
World of final fantasy Maxima
This game has the feature of the Avatar Change System and which allows the protagonist to fight as champions and you can fight many battles as legendary final fantasy heroes. In the new features, a new mirage will also appear. So, in this game you can go fishing with final fantasy XV heroes and it also has its own background music. So, this is a very exciting game like pokemon.
Ingress
This game is very popular on Google play store and over 10 million people play this game. The main component of this game is you have to enter a scientific world and you will get the chance to choose the side you are on. You can discover exotic matters and different types of energies will be around you. The two teams which are right against each other are called the enlightened and resistance. You can also be friends with the agents while you complete this breathtaking journey.
DARK: Subject One 
This game is absolutely free and available for android, windows, and IOS. It will take you on a similar plot like popular horror movies you see on the screen and you have to enter a new universe to search for someone. This game is kind of scary and if you don't like or not be interested in horror movies, then you should not play this thing but if you are really interested in horror adventure then it's a must-have game for you.
How can you download games like Pokemon for PC?
You can download games like Pokemon on your Windows and MacBook by following these easy steps.
Similar Read: MMA Games for PC – How to Download and Install Tutorial In 2021
The very first thing is to download an emulator on your PC and install it. You can use emulators like BlueStacks, NOX app player, AMD appzone, GreyMotion etc.

Use your Gmail account in order to enter the emulator and search by the names of these games.

Now install them on your PC and will find the icon on your laptop screen..

In a few seconds they will be installed and ready for playing.

FAQs
✅ How do you kill royal jelly in Ni no Kuni?
You can kill the boss named Royal Jelly by frying it with the electricity.
✅ How do I get to Motorville?
You need to meet Timmy to reach Motorville. Tell Leila that Timmy is missing and go to Oliver's home and meet a green-haired girl. She will help you to reach Timmy. 
✅ How do you play a platoon?
You have to follow these steps:
You have to click the menu options on the left corner.
Next, click the Platoon Button and you have to send an invitation to the player
Finally, you have to click battle if teammates are ready.
✅ How do I use an auto feeder?
You can use an auto feeder only after buying the upgrade version. After buying the upgrade you will find food on the corral's corner and you can choose the auto feeder from here.
✅ What should I do when my slimes keep trying to escape?
When small slimes are corralled together, they may seek for food and try to escape. So, don't leave them unfed.
Final Words
Hopefully, you have got a brief idea about the Games Like Pokemon for PC. The games mentioned above are the most trendy and millions of people play these games. You can go for any of the games and play it on your desktop and laptop.