10 Best Android Emulators For PC – Best Compatible with Windows and Mac OS
Out technology is enough advanced and developed now. We have got so many technologically advanced devices and technologies in your hand now. Now we can use android apps on your PC. On the other sense, we can say now we can use our smartphone on our PC's screen, right? The only way to use android on our personal computer is an android emulator.
Nowadays, numerous androids are available, but all are not equally functional. But many users complaint some android emulators don't work. That is why we need to know the best android emulators for PC.
So, that we can get the full advantages of an android emulator, and we can use them smoothly. It is not possible to use the android apps and plying exciting games on PC without a good performing android emulator.
In this content, you are going know about some best android emulators that are high performing and best of all android emulators. Here you can also check their prominent features so that you can compare them with each other. You also get the direct download link here. Check all the emulators and select the one which is your favorite.
Similar Read: Nox App Player for PC – Free Download
Why Uses Emulators on Your PC?
The number of emulator users is increasing day by day. But why, where we can use all the software and games on our mobile? The reasons are interesting and logical, really.
Big screen:
There are various reasons to use the emulator on PC, but here we can get a big screen here. It is one of the primary reasons for them. We get more pleasure on widescreen than the small screen of our smartphone. The bigger screen experience is always better than the small screen. So, it an important reason people use an emulator on PC.
High Resolution:
If we have Pc that's configuration is so much high, then we can also get HD pictures while playing games. It is also possible on our mobile, but when we play on a large screen, the feel will be more realistic in high definition pictures and videos.
Easy Controlling:
Nowadays, all the mobiles are touch-screen operated, you know. Yes, of course, on the screen, there always have the necessary controller button of every specific game, but with the gamepad or joystick, the controlling is super easy. That is why people love to use an emulator on the PC for good controls.
Save Mobile Battery and Give Log Life:
Yes, of course, mobile batteries are light and small for portability, but it doesn't mean that its lifespan is short. But excessive gaming heats up your smartphone and decreases the lifespan of the battery. We don't know is there anyone who wants to damage his/her mobile batter after knowing everything? That is why we use a mobile emulator.
Manage Multiple Apps and Play Multiple Games Account at the Same Time
We can manage different apps on our smartphones at the same time; it is true. But can we watch a video besides chatting with a friend without interrupting the video? That is why people love mobile emulator. Play different games side by side, watch videos and chat with your friends at the same time in the emulator on PC.
Top 10 Best Android Emulators For Pc
According to many android users, their experiences are not the same as using different android emulators. There have many emulators whose performance is very poor, and some others don't work. If you want to use the best android emulator, you should know which performance is best and which gives us smooth performance. Download any from the following best android emulator for PC and get the ultimate experience of an android emulator.
Download BlueStacks For PC – Windows and Mac
BlueStacks is the most known android emulator to the android emulator users. Most probably, it is also the most used android emulator. Its performance is really good. Some users complained that its performance is a little bit slow, and after that, the authority releases the new version and fix the issue. Newly updated BlueStacks 4 performance is really good, according to the users.
You can definitely download and install any app from the Google Play Store in BlueStacks, but it has its own app store, which is also enriched with much exciting software. After all, the user's feedbacks are so much positive about the app.
BlueStacks Features:
It comes with some pre-installed apps.
It has a built-in app store of its own.
Installing processes and operations are straightforward.
You can also install other APK files that are not included in the store.
Earn and collect BlueStacks' point to get a premium subscription or to trade gift cards.
Download Nox App Player For PC – Windows and Mac
Nox App Player is a light android emulator that doesn't use too much RAM or CPU as the other android emulators. The app player is specially designed for android gamers, but the other apps performance is also good here. We think Nox App Player is the right place to play giant games like Justice League or PUBG. The software has a premium subscription like advantages such as no sponsor ads, and absolutely free.
Also Read: 4 Best iOS Emulator For Android; Windows Pc (100% Working)
Everything you can do on this emulator that is necessary! The app allows gamepad, mouse, joystick, keyboard, and everything. You can also make the gesture, and shortcuts by using keyboard keys as well.
Nox App Player Features:
One of the best android emulators for android gamers.
It comes with some essential pre-installed android apps.
Highest performance guarantee.
Free to use and doesn't contain sponsor ads,
Quick responsive and never freezes.
Download MEmu Play For Pc – Windows and Mac
MEmu is comparative to a new android emulator in comparison to the other app. A few years ago, the app was launched. Now it is also a well-known app to the emulator users because of its top-notch performance, nothing else. The app was created specially, focusing on gaming. Its most important features are, it is Nvidia and AMD chips supported. You get almost the similar performance of the Nox App Player from this emulator. If your desire is to get the best gaming performance, this can be a good choice for you.
MEmu Play Features:
Best gaming experience with MEmu on the big screen.
It allows mapping with the joystick, keyboard, and gamepad for a better experience.
Move files between your desktop and android devices.
Flexible customization of the resolution, device model, memory size, and navigation bar.
Drag and drop APK files for fast installation.
Download Remix OS Player For PC – Windows and Mac
The app is developed based on Android Marshmallow (Version 6.0); for a reason, it seems natural and normal on your desktop screen. The app also has a trash bin, taskbar, and start menu, which is similar to the normal operating system of the PC. With the app, you can get exceptional gaming experience as it gives the opportunity to customize shortcuts for navigating games. Besides, the emulator is also good to run other Android apps.
Remix OS Player Features:
The installation and operation process is quite easy.
One more apps can be used at the same time.
You can set many settings manually, such as GPS location, battery level, phone coverage, and so on.
The rotation option is also available for the orientation.
It has a simple user interface as Windows operating system.
Download Droid4X For Pc – Windows and Mac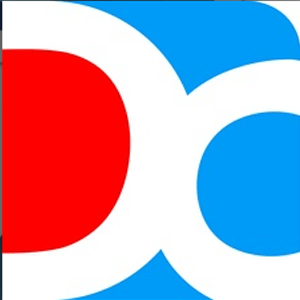 Droid4X is a classic android emulator. Its features are very simple and really easy to use. The app offers the users to get gaming experience and boasts support with the app. The app does not release updates frequently; that is why we cannot strongly recommend this emulator, but you won't be disappointed if you use the app once. If you like classic emulator, Droid4X can be your first choice.
Droid4X Features:
Enjoy Android apps and gaming experience on PC with Droid4X.
Compatible with touch screen PC.
Configure your gamepad and keyboard with Droid4X for the ultimate gaming experience.
Take a screenshot or record what is happening on the emulator's screen.
Directly download any app on the emulator and install it.
Download Ko Player For Pc – Windows and Mac
All the android emulator developers keep the thing in mind first is that ultimate gaming experience. Ko Player is not different among them. It is also created to provide a lag-free gaming experience to the users. Though it is free to use but shows some ads sometimes. The downside of this app is a little bit difficult to uninstall the app; otherwise, everything is fine. The app also supports gamepad emulation and keyboard mapping.
More Read: 8 Best Dreamcast Emulator for PC, Android, Windows 2021
Ko Player Features:
Lightweight, simple use, and straightforward function.
Very simple user-friendly interface.
Enjoy the full-screen experience of all apps.
The app also provides a video recording option for its users.
Free to use and comes with quick download and installation.
Download Xamarin For Pc – Windows and Mac
Xamarin is a free android player that runs android apps and games in a fast and hassle-free environment. If you want to get a fast and smooth experience of an android emulator, Xamarin is recommended for you. Now, it is the fast android player than any other emulators in stock. This emulator is especially suitable for developers. If you use it for personal use, it's ok. But you need to choose a payment plan to use its team-wise.
Xamarin Features:
Multi-touch, accelerometer, SD card, Camera supported.
Feel the super-fast performance of Xamarin.
Just drag and drop APK files on the emulator for easy installation.
Free for personal use.
It comes with a pre-installed emulator for testing apps and games.
Download PrimeOS For PC – Windows and Mac
To be frank, PrimeOS is not an emulator, in fact. You can install the app on PC to boot up running native android. It is developed primarily focusing on the gaming experience. Within the app, you will find a gaming center, and you can use most android apps on it. It is also supported by the keyboard and mouse that have access to all the apps and games. You can play one more app at a time, can watch video files, and also can play your favorite games as well. If you personally use the app, you can use it, of course.
Similar Read: Latest BlueStacks App Player for PC
PrimeOS Features:
Feel the desktop experience using the taskbar, start menu, and other options.
Decapro key mapping tool is used to configure keyboard and mouse.
It comes with pre-mapped Subway surf, PUBG, and other popular games.
General keyboard shortcuts are functional here like alt+f4, alt+tab, etc.
Taskbar shows the notification, system icon, and has the ability to pin apps.
Download Bliss For PC – Windows and Mac
Bliss is special and something different from the other android emulators. It works via a virtual machine. The app is suitable for power users and not recommended for simple users. You have to use either a virtual box or have to create a bootable USB drive, and then Bliss can be installed on external storage. If you want to enjoy a real android experience on PC, you might not find an android emulator like Bliss.
Bliss Features:
Choose the setting you like most among so many customized settings.
Feel the super-fast experience of an android emulator.
Feel the ever best gaming experience with Bliss.
Additional features and security options are available in the emulator, which merges the update regularly.
So many customizations are made to give an attractive outlook.
How To Download Android Emulators For Windows 7,8,10 And Mac
The process is very easy. To download any android emulator, you may go to their official website. Their official platform is the best and secure place from where you download the emulator without any hassle. If you want to download multiple android emulators, you have to find out their official website differently, which is a bit inconvenient for you, we think.
That is why here we provide all emulator's official download link so that we can download all the emulators from a platform without any hassle. Before downloading, just confirm whether you're a Windows user or Mac user.
Nothing is left to say to give you new information about the best android emulators for PC. It is time to take the decision. According to the users of different emulators and our experience say BlueStacks is the best emulator among them. Either for gaming experience or other use, BlueStacks is the best one you should try first.
You should know BlueStacks has the most active users all the time. Yes, all of the users have trust in this emulator, and they also love the emulator for the ultimate gaming experience and other android apps.